About Us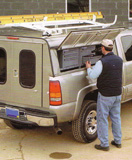 Commercial Truck & Van Equipment, Inc.
Commercial Truck & Van provides one stop shopping for commercial customers. We provide you with the highest quality products available, as well as the comprehensive service you need. We specialize in truck body, van interior installation, sales, service and fabrication.
Our professional installers are thoroughly trained to provide quality installation and repairs. We have the truck and van equipment you need to get the job done.
Featuring Warner Truck Bodies, Complete Van Bodies, Rugby Dump Bodies and Adrian Steel Van Interior and Ladder Rack products. In addition to installation, our fabrication department builds several applications including landscape, welding supply, custom flats and dump bodies.
In most cases, because of our GM, RAM, Nissan and Ford Van Bailment Pool, Commercial Truck and Van, through one of our Stocking Dealers, can supply the complete package. Chassis, body, van and van interior.
Our Mission
To be Recognized by Our Customers and Stakeholders as the Leader in Commercial Vehicle Products and Services