Flat Bed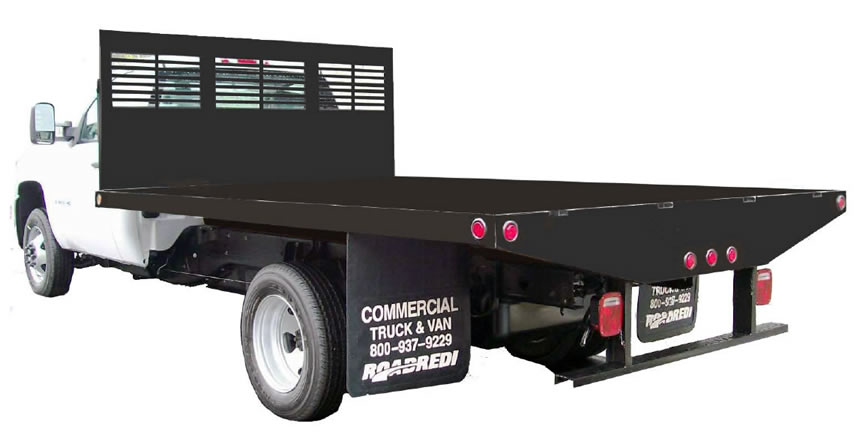 All of our Platform bodies are made of heavy-duty welded construction to withstand the abuse of everyday loading and unloading of material required in the commercial marketplace. Whether your application calls for a light duty, standard or heavy duty model, Commercial Truck & Van can provide the right platform to fit your needs.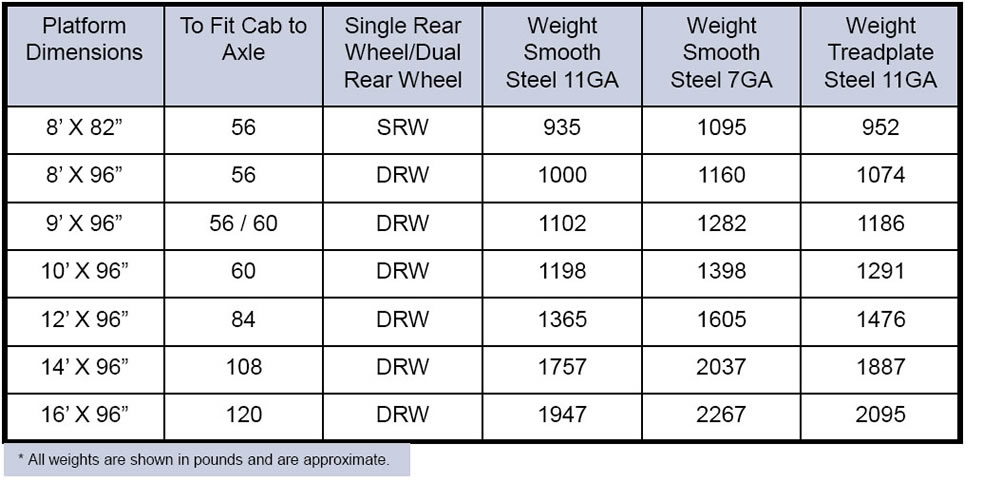 Heavy Duty Weld On Bulkhead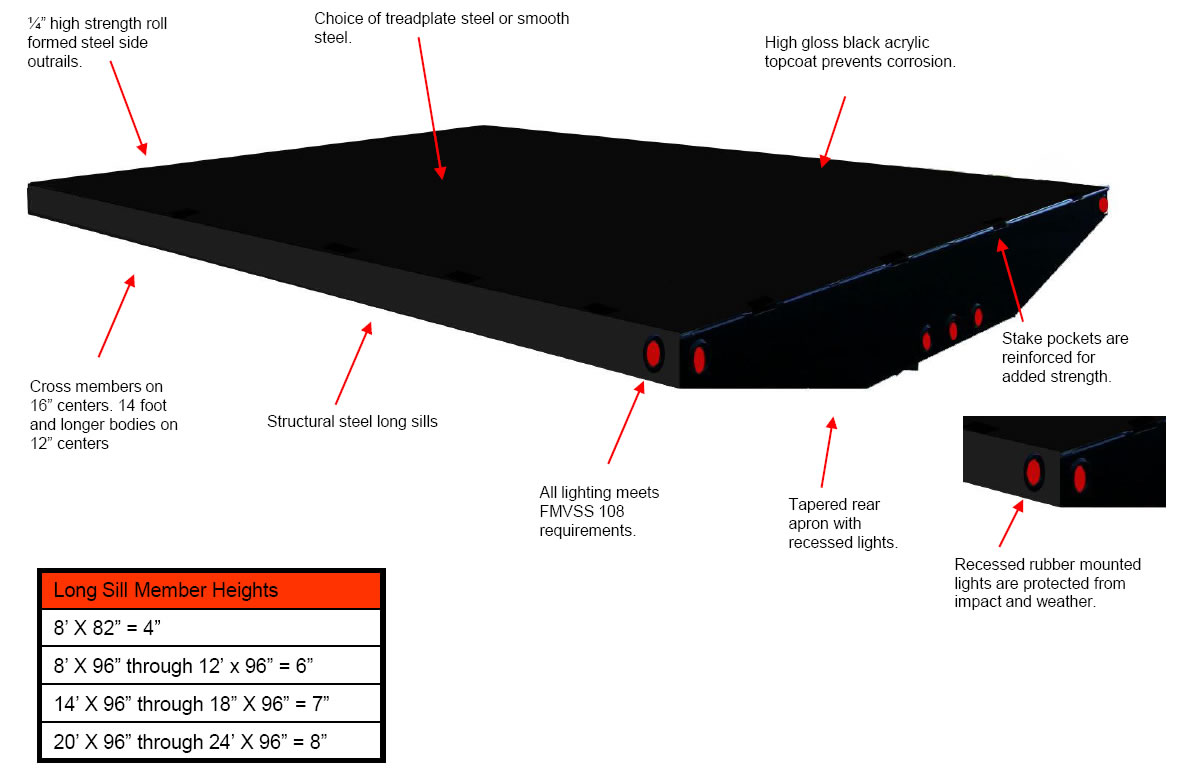 Click here to view literature.
If you would like more information on this product please contact us or one of our Stocking Dealers in your area.